There's Something in the Water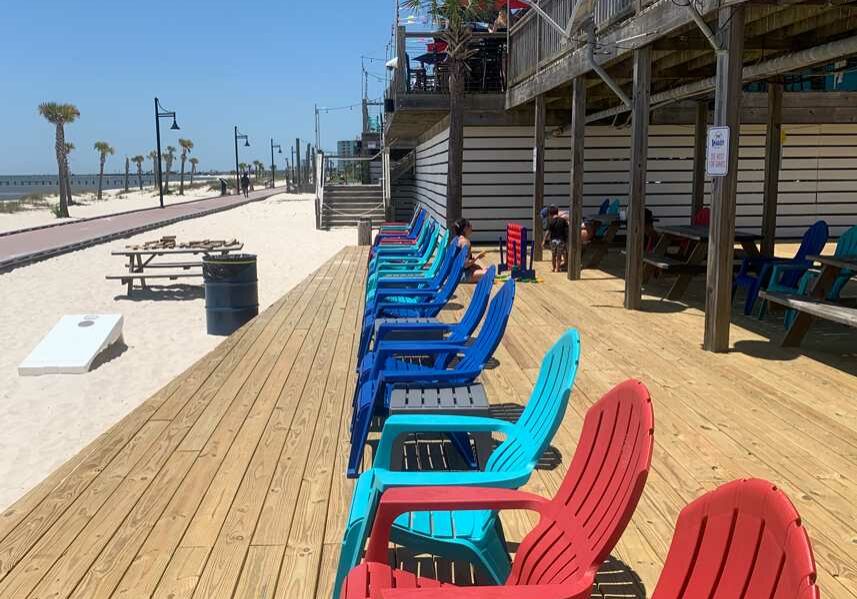 A Foodie's Guide to the Mississippi Gulf Coast
Written By Jordan Lahaye Fontenot
The following is an excerpt from an article published in Country Roads Magazine. Read the full article here.
Whatever your reasons for being on the Coast, you should always start with a view of the water. There are no shortage of options, but if you're in Biloxi—I say head straight to Beach Boulevard, where a lively set of quintessentially-funky waterside joints jut out gaudily on their stilts.
There's Fat Bottom BBQ, Lucy's Retired Surfers' Bar & Grill, and The Reef—but I opted for Shaggy's, a local chain owned by fishing buddies Ron Ladner and Rimmer Covington, Jr., who transformed a Hurricane Katrina-ravaged local bait shop in Pass Christian into the first iteration of their beloved Key West-style beer and burger joint.
I was set up waterside on the open-air porch, which sprawls and twists with multiple seating areas and bars. At lunchtime on a Monday, it wasn't particularly crowded, but you could imagine the place gets rowdy at night. The beach was dotted with colored chairs and umbrellas, and a breeze carried the sounds of seagulls right to my table. I smiled to realize the menu included a section for "Good Dogs"—featuring a "Hot Diggity Dog" (a beef hot dog, diced) a "Puppy Patty" (a burger patty), a "Bird Dog" (grilled chicken and steamed rice, for those watching their figure), and ice cream flavors of the day.
Per my waitress's recommendation, I ordered the Mahi Mahi tacos—teriyaki-glazed with pineapple pico and honey-lime slaw, paired with a Mango Cart Wheat. "You're gonna love this," my food runner assured me when he set down my plate. He wasn't wrong.