SHAGGY'S LITTLE CHEF Night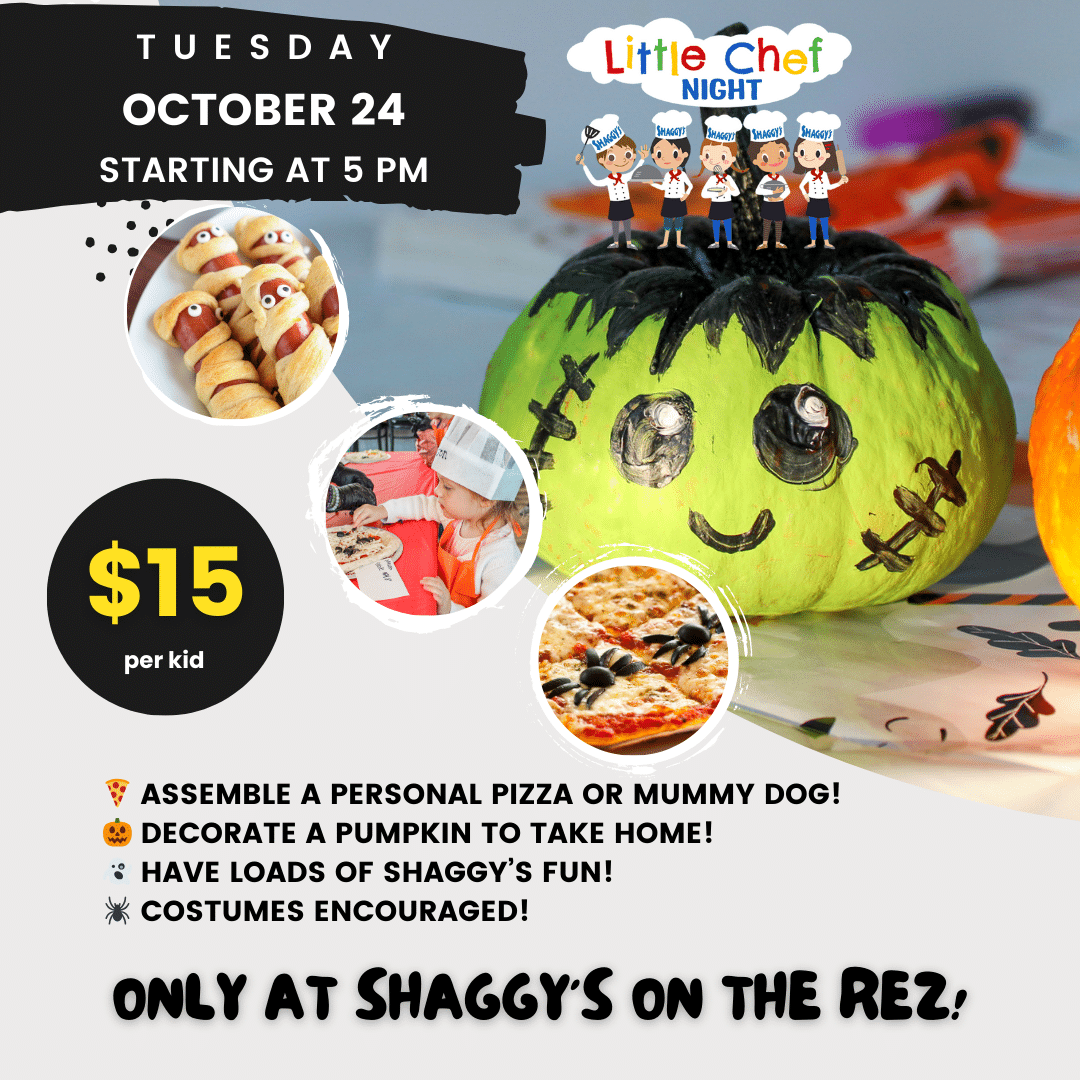 Kids and families are invited to discover the joy and value of cooking at Shaggy's Little Chef Night!
Little Chef Night strives to positively impact children in a welcoming environment that encourages discovery and creativity! The program is designed to inspire and encourage children to develop a life-long love for the culinary arts! This experience is designed for little chefs ages 4 and up.
December 2023
Shaggy's Workshop - Date TBD
February 2023
A Pizza Shaggy's Heart - Date TBD

Complete the following form to sign up for Little Chef Night on October 24, 2023.