Shaggy's Pensacola Beach is a family and dog-friendly restaurant serving quality cuisine and loads of fun! We have incredible food and drinks, not to mention the most extensive craft beer list on Pensacola Beach, all in a fun, island-style atmosphere with water views from every seat! Shaggy's Pensacola Beach is located on Little Sabine Bay, across from the Boardwalk, just a half-mile inside the tollbooth!

Call us today at 850-934-4852 about having your next celebration at Shaggy's! Join us for Happy Hour, weekly specials, and much more!
Monday 11 am - 8 pm
Tuesday 11 am - 8 pm
Wednesday 11 am - 8 pm
Thursday 11 am - 8 pm
Friday 11 am - 9 pm
Saturday 11 am - 9 pm
Sunday 11 am - 8 pm
Dolphin Cruise & Happy Hour!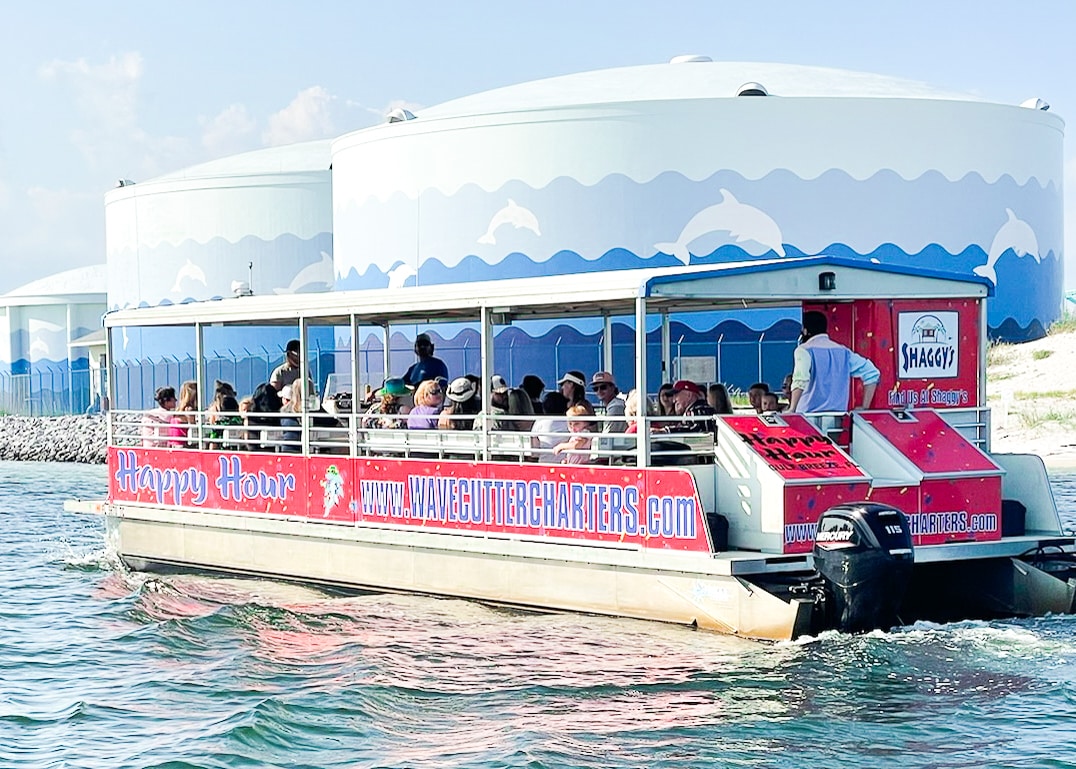 Located right behind Shaggy's Pensacola Beach, Wavecutter Charters offers a Happy Hour Dolphin Cruise! Whether you dine at Shaggy's before or after, it's the perfect activity when visiting Pensacola Beach!
The trips are 2 - 3 hours and what's better is you can bring a to-go drink from Shaggy's right on the vessel! What are you waiting for? Book today!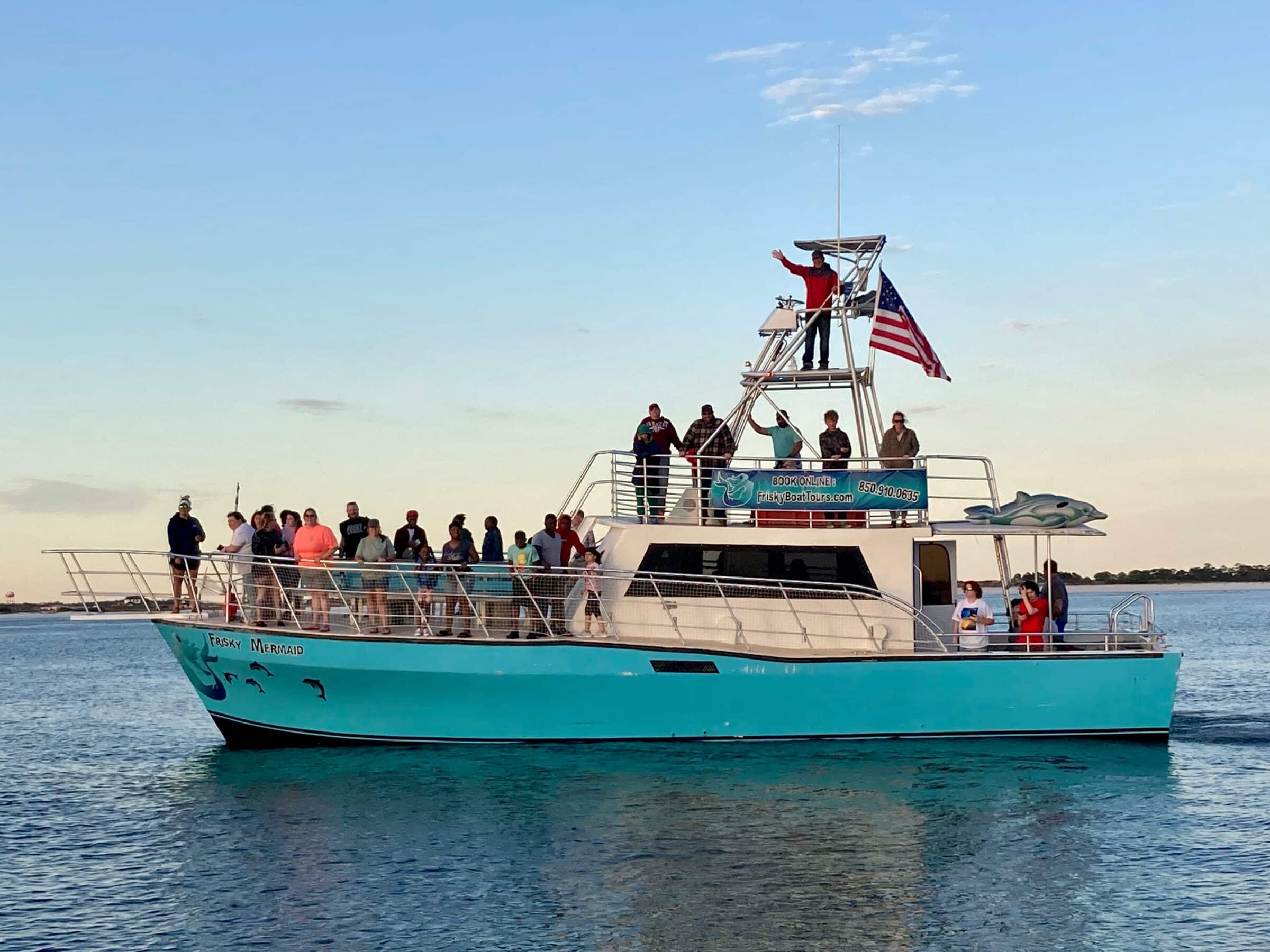 Elevate your dolphin experience on the Frisky Mermaid, also located right behind Shaggy's Pensacola Beach! She boasts walk-around decks, seating on the bow and stern and a mid-deck towering high above the water level…where you'll find the most mermazing views!  Fun for all ages.
Events @ Shaggy's Pensacola Beach